University of Washington and School of Visual Concepts
Workshops
Workshops are split between two locations:
University of Washington
School of Visual Concepts
University of Washington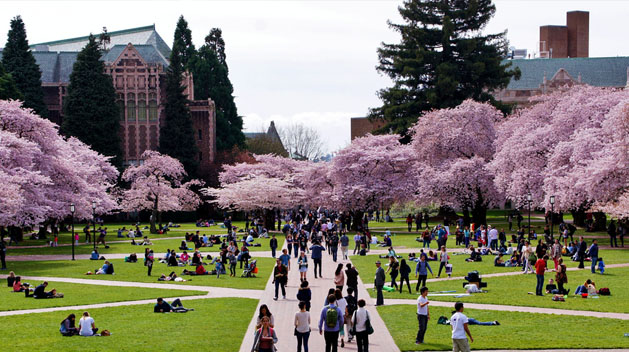 The University of Washington is one of the world's preeminent public universities. Our impact on individuals, our region and the world is profound — whether we are launching young people into a boundless future or confronting the grand challenges of our time through undaunted research and scholarship. Ranked No. 14 in the world on the 2018 Academic Ranking of World Universities, the UW educates more than 54,000 students annually. At UW, the interdisciplinary Design-Use-Build (DUB) group is a grassroots alliance of faculty, students, researchers and with industry partners interested in sharing ideas, collaborating on research, and advancing teaching related to the interaction between design, people, and technology.
Founded in 1861, the UW is just north of downtown Seattle, and workshops will take place at selected locations around West Campus, including Alder Hall, Poplar Hall, and the Ethnical Cultural Center. The University District is best accessible by bus, although people interested in walking across the beautiful main campus can also take Sound Transit Link light rail to the University of Washington station.
Alder Hall, Room 105

Alder Hall, Room 106
Afternoon The Fifth Order of Design - How interaction designers can produce change, drive new ideas, and deliver more meaningful solutions
Alder Hall, Room 107
Afternoon Dr. Nelly Ben Hayoun Presents: Facing your Evils and Monsters — How to Design the Impossible in your Creative Practice
Alder Common Space
Poplar, Room 105
Poplar, Room 106
Afternoon Mapping Service Ecosystems
MHCID Studio

Morning Product Management for Designers
Afternoon Business Design for Designers
MHCID Fireplace Room
Morning Prototyping for Success
Afternoon Intro to Google Design Sprints
Ethnic Cultural Center, Unity 2
Afternoon Who is doing the work? Designing across 4 modes of interaction with an AI. (Moved to Alder, Room 105)
Ethnic Cultural Center, Unity 1
Co-Motion Headquarters
Afternoon Ethical Design: Principles and Practice
Art 227⁄229
Afternoon Smarter humans, not smarter devices: how to design calm technology Moved to Alder Common Space
5 Feb 2019, from 9:00am to 5:00pm
School of Visual Concepts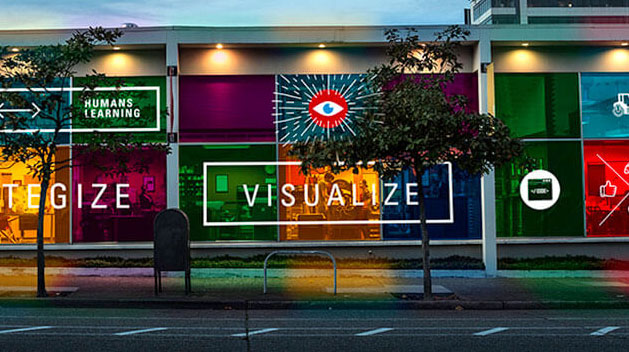 Started in 1971 by Dick and Cherry Brown, SVC was a school where the teachers were pros who were actually in the business. And you know what? They still are.
When you come to SVC, you get hands-on experience with people whose hands are still very much on. Our instructors are contributing in a major way at top firms like Hornall Anderson, Microsoft, Starbucks, Possible, POP, and Teague.
And these experts share what they've learned working on big-time brands like Google, Facebook, REI, Target, Amazon, and the proverbial many more.
2300 7th Ave B, Seattle, WA
5 Feb 2019, from 9:00am to 5:00pm