Ethical Design: Child's Rights Perspective
workshop – Half day (4h) | Feb 5 – 9am | UW - Art 227-229
In the "Ethical Design: Child's Rights Perspective" workshop we will introduce the U.N. children's rights aspects in design, and some of the current tools and methods from the Designing for Children Guide which was developed together with UNICEF.
The design community has the power, but also the responsibility to create products and services that respect our users' rights and address their most specific needs.
How can we as designers take steps to minimize risks for children's exposure to harm, abuse and exploitation of their data in the services and products we create, and also empower children to access information, express themselves, and teach them to be emphatic, critical and active, and to participate and learn?
Together we can question the status quo, encourage responsible business conduct and the development of products and services, where child rights considerations are embedded in their design.
In this hands-on workshop, participants will become familiar with new aspects and challenges when designing for children* and learn to apply design methods that integrate children's rights and ethics into the design process in order to create age-appropriate and ethical products and services that will have integrated children's best interests in their core.
Outline
(0-20 min) Welcome & the introduction to children's rights and Designing for Children Guide.
(20-30 min) The Design Challenge.
(30-50 min) Exploring the problem space.
(50-55 min) Forming teams.
(55-65 min) Ice-breaker activity.
(65-90 min) The child's perspective.
(90-110 min) Affinity mapping, organize to relevant clusters.
(110-120 min) Dot voting on the most relevant themes.
(120-135 min) Quick break.
(135-160 min) Everyone can be the user – using a child's voice.
(160-195 min) The best and worst case scenarios.
(195-210 min) Identify disrupting and empowering stakeholders.
(210-230 min) Share in the group & discussion.
(230-240 min) Wrap-up & feedback.
Bettina Koebler
Co-Founder and Board Member, Designing for Children's Rights Association
Bettina is a design strategist and educator with 15 years of experience in bringing digital product and service experiences to life. She is a senior designer at the strategic design firm Designit, where she leads global digitization projects and supports multi-disciplinary teams from industry and the public sector to tackle complex challenges through user-centered design.
She is a lecturer for service design at the University of Applied Sciences Munich and co-founder and board member of the Designing for Children's Rights Association, an international non-profit association aiming to set new standards for designing for children, empowering designers to build ethical products and services that respect and protect children's rights.
Besides that, Bettina teaches interaction design at the ReDI School of Digital Integration and is the local leader of IxDA Munich.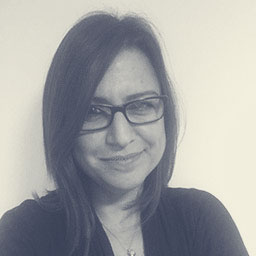 Shuli Gilutz
UX Research & Children's Technology
Shuli Gilutz specializes in UX research, assessment, and strategy of interactive environments for children. She works both in industry and academia, teaching, advising and conducting research in a variety of user experience settings, as well as a strategic consultant for development and design of children's digital experiences.
Shuli has founded the Child-Computer Interaction research FB group with over 1,000 members world-wide, and works to combine research and practice with startups both at Google Launchpad and MindCET accelerators. Shuli is a board member of the Designing for Children's Rights Association, an international non-profit association working together with UNICEF to integrate children's rights and ethics in design.