Seattle Art Museum
Opening party venue
SAM has been the center for world-class visual arts in the Pacific Northwest since 1933. Visit SAM to see a museum carved into the city, as much a part of Seattle's landscape and personality as the coffee, rain, mountains, Pike Place Market, and the Space Needle.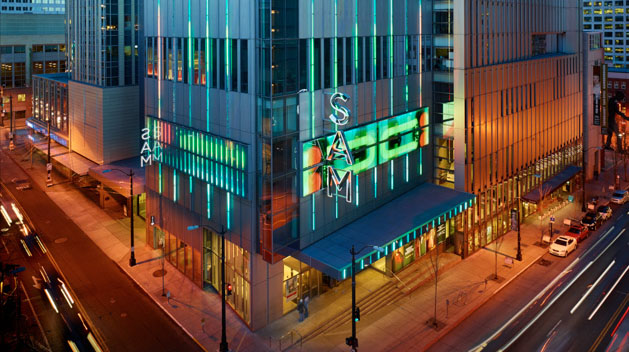 Located in the heart of downtown Seattle, light-filled galleries invite you to wander through our collections, temporary installations, and special exhibitions from around the world.
We will be taking over SAM on our opening night. You'll have access to the complete space - including SAM's collections of Asian, African, Ancient American, Ancient Mediterranean, Islamic, European, Oceanic, Asian, American, modern and contemporary art, and decorative arts and design, along with remarkable Native American galleries and SAM's exceptional collection of Australian Aboriginal art.
1300 First Ave, Seattle, WA
Tues, 5 Feb 2019, 7:00pm