Designing New Futures with AI and Conversational Architecture
In this workshop you will learn R/GA's perspective on how data and artificial intelligence are influencing the way we design products, services and campaigns; our approach in devising frameworks for creating impactful experiences for some of the world's biggest brands/organizations; and how to get started building high-level prototypes that address real-world problems and opportunities. You'll receive instruction and guidance from seasoned experts who are leading the charge in this new landscape.
We can now use data to create experiences that were not previously possible with the human mind alone. Designers who are crafting these new types of storytelling, commerce, marketing and product experiences are influencing many of our future behaviors. It's sexy, but at the same time, these opportunities can seem overwhelming — designing for effective outcomes can be a challenge; and measuring impact is something that's too often left off the task list. We believe that understanding and designing with AI is fundamental to designing the future. This course sets the foundational tone for modern designers who are seeking to get started.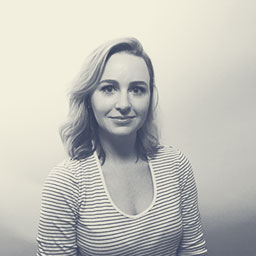 Jenna Niven
Jenna is Creative Director with R/GA in New York. As a creative director focusing on emerging technology, Jenna has worked with dozens of Fortune 500 clients to deliver innovative and creative solutions that connect and engage with their various audiences. Over the past 10 years she has worked to bridge the gap between data science, engineering and creatives. More recently, whilst at R/GA, she has focused on integrating AI into the entire creative process from research, to ideation, to product/service design - creating an AI design framework along the way.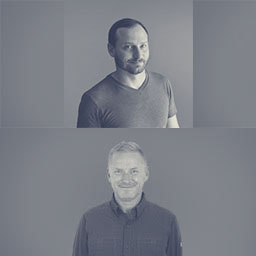 Matt Marcus, Noel Franus
Matt is the SVP ECD at R/GA Chicago. He has more than 20 years of product design, service design, and business strategy experience across an eclectic set of roles. He built two startups as cofounder and one as CMO, returning to R/GA after his last successful exit. Prior to RGA Matt was responsible for the launch and rollout of Gucci's ebusiness platform as Worldwide Director of e-division. Most recently Matt launched the Brand AI practice at RGA and runs system, service and brand design teams for our Fortune 1000 clients.
Noel is ECD with R/GA in San Francisco. He helps global brands frame their opportunities for innovation; leads cross-disciplinary teams to hatch impactful ideas; and guides the design of digital products, services and businesses. Prior to R/GA, Noel was VP/Experience Design with Crispin Porter + Bogusky; founder of the P-ink.org healthcare innovation platform; partner at sonic interaction firm Sonic ID; and founder of Carbon IQ, one of San Francisco's user experience consultancies. Noel also co-chaired the IXDA Student Design Challenge in San Francisco and Helsinki, and founded the Chalet Workshop design thinking + doing retreats in Boulder, Colorado.