Making It Happen: From Service Design to Real-World Delivery
How exactly do you bridge that gap between designing and delivering a service?
To solve complex design-delivery challenges we need multiple specialists to work collaboratively and iteratively. The problem is that service design can often be too abstracted from the delivery experience, where things inevitably change as obstacles are encountered and new knowledge becomes available. How can we successfully coordinate service design and delivery, and solve the puzzle of delivering a minimum viable service?
In this hands-on masterclass, you will be tackling a complex service design challenge based on a real-life use case in a cross-functional team. You'll need to work together to rapidly prioritize the features of a minimum viable service, balancing customer needs with unanticipated constraints. The workshop is a mixture of practical advice and active participation, with a focus on doing. It's suitable for service designers of all levels who are trying to get great work done in complex environments.
Join experts from Designit and dive into the world of service blueprints, prioritization exercises, and navigating client, technology and customer curveballs. Improve your collaboration skills and learn how to rapidly prioritize features for a minimum viable service. Learn ways to increase service design's influence in the delivery phase of a project and get practical tips and tools that you can start applying right away.
Outline
Collaborate with other Service Designers, Creative Technologists, and UX Designers on a complex service design-delivery challenge, and enjoy friendly competition with other teams.
Learn how to rapidly prioritize service features and develop a minimum viable service that can be realistically delivered.
Receive client feedback and co-ordinate the service design-delivery changes with your team.
Pitch your solution to the client and defend your ability to deliver.
80% hands-on team activities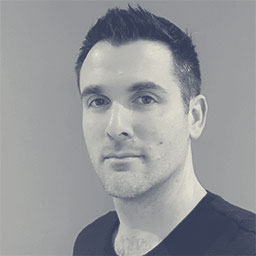 James Bailey
James Bailey is Lead Design Researcher at Designit, with over 10 years experience leading projects and working for a range of sectors, local and global, B2B and B2C. At Designit he uses research and strategic design to solve the puzzle between business requirements and people's needs, leading multi-disciplinary teams in projects that include ventures, business transformation, products and services.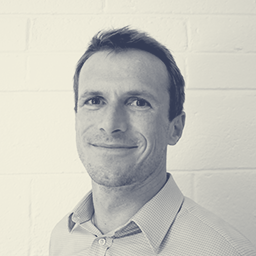 Conor Normile
I head up the design team at Wipro Digital's Dublin Studio. At Wipro Digital I work with cross-functional teams that bridge the gap between design and delivery to create compelling, end-to-end service experiences. Prior to Wipro Digital, I spent 16 years in various guises helping startups and large enterprises to reap the benefits of human-centred design.