Dr. Nelly Ben Hayoun Presents: Facing your Evils and Monsters — How to Design the Impossible in your Creative Practice
This workshop with Willy Wonka of Design and Wired Innovation Fellow Dr. Nelly Ben Hayoun will demonstrate how you can utilize your fears within your creative practice to create an experimental framework for experiential design.
Get a direct insight into the challenges Ben Hayoun faced in her own studio- making volcanoes in people's living room or dark energy in kitchen sinks, universities in basement of nightclubs, orchestras at NASA, and dopplegangers accross the world- while learning about the production of these monster projects.
You will learn about re-enactment methods, theatre and linguistics, speculative design and how to apply these in your own work. Come and get introduced to Ben Hayoun's trademark 'hammering and total bombardment' philosophy in this one of a kind, pure positive energy fueled workshop.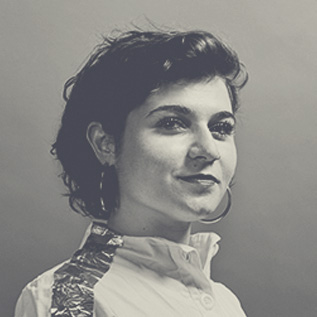 Dr. Nelly Ben Hayoun
Dubbed the "Willy Wonka of Design," Dr. Nelly Ben Hayoun is an award-winning French designer and filmmaker who creates multi-dimensional experiential projects at the intersection of science, theatre, politics and design. Wired awarded her their inaugural Innovation Fellowship in 2014, and Icon Magazine recognized Dr. Ben Hayoun as one of the top 50 designers shaping the future for her pioneering "total bombardment" design philosophy. Her laboratory, NBH Studios, is on a mission to bring chaos to the world; she is the founder and director of the International Space Orchestra, the world's first orchestra of NASA space scientists and astronauts; and most recently she founded the University of the Underground, a subversive tuition-free educative and cultural program that is on course to create disorder in academia.