Ethical Design: Principles and Practice
Sponsored workshop – Half day (4h) | Feb 5 – 2pm | UW Co-Motion Headquarters
From dangerous data breaches to ideological echo chambers, the biggest problems in tech today are rooted in a failure to fight for our users' best interests when they don't line up neatly with business goals or the popular ethos "Move fast and break things." Tech's impact on people's lives has grown rapidly, but the way we deal with sticky moral dilemmas in the tech industry hasn't kept pace.
In this workshop, we'll introduce the concept of ethical design and learn to identify when we're making unnecessary and harmful compromises. We'll then develop a foundational skill set for ideating and advocating for ethical product development in environments driven by the bottom line.
In this workshop, we'll learn about three types of ethical harm — physical, emotional, and social — and the business incentives that tempt us to ship it anyway. We'll then introduce a framework for recognizing and evaluating these trade-offs so participants can start bringing this ethical perspective into their day-to-day work.
In our breakout session, attendees will learn to frame a few common trade-offs as design challenges and sketch solutions using our framework. To mirror the iterative processes we work with, we'll then evaluate our sketches as a group and refine until we've arrived at solutions that earn users' trust without ignoring the need for metrics and ROI.
Because ethical design is as much about asking questions as it is about having answers, we'll spend some time discussing different strategies for overcoming indifference and bringing ethical conversations into your workplace.
Lu Han
Lu Han is a product designer working to make Spotify's ad experience more listener-friendly. Before joining Spotify, she studied economics at Berkeley. News of tech's complicit role in recent scandals like Cambridge Analytica inspired her to start the Ethics Guild at Spotify, where people across teams get together to change products and processes for the better. In her spare time, she likes to paint, climb, and visit the many amazing arthouse theaters in New York.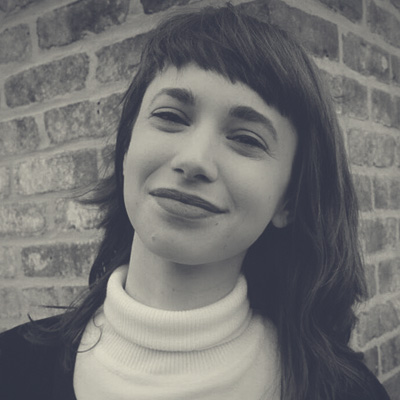 Sara Aboulafia
Sara Aboulafia is a UX Writer at Spotify focused on integrating intuitive content and information architecture into the design process. Her early and active interest in ethics was cemented at Smith College, where she studied political philosophy and cultural studies. As a member of Spotify's Ethics Guild, she works with people across the company to bring ethics into the conversation. In her spare time, she plays music, writes creatively, and tinkers with unnecessary audio technologies.