Radical Change Management
Introducing design into a heritage engineering -centric environment might be only a little easier than getting a spacecraft to Jupiter.
In mid 2020s we will be sending a spacecraft to Jupiter's high radiation orbit to study Europa, a moon that is believed to have the conditions to support life. In order to maximize the science return of the mission, the mission needs to design spacecraft operations processes and software for a team of highly-specialized engineers and scientists distributed around the United States.
This is the story about how a team of UX Designers convinced the Europa Clipper mission to adopt design processes into the design and development of spacecraft operations using "radical change management".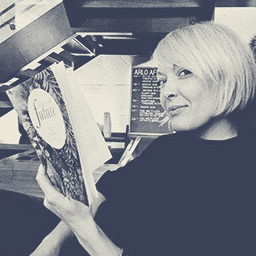 Marijke Jorritsma
I am a Senior User Experience Designer at the NASA Jet Propulsion Laboratory where I design software for robotic space exploration. My projects on lab include designing augmented reality tools for spacecraft engineering and Mars exploration, and designing processes and software to support spacecraft operations for the Europa Clipper mission; a spacecraft set to arrive at the Jovian moon in 2025 to determine whether it contains life supporting properties. My users are planetary scientists, spacecraft engineers, and operators.