Designing for Data Literacy in the Age of Post-Truth
Designers entrusted with framing data have the responsibility to help users extract real meaning from the numbers –here's how.
Can we trust data anymore? In a time when statistics are distorted to advance certain narratives and figures taken out of context to attract clicks and shares, it is easier than ever for numbers to tell a false story—and for that story to be amplified to millions of people.
We as designers working with data visualizations share a responsibility to present data in a way that helps people understand the bigger picture of the figures before them, without introducing bias or drawing conclusions. Just as interaction design has helped people harness complex technology, we are now in a position to help people harness complex data—and in the process, foster greater data literacy.
In this session, I will propose three principles to creating visualizations that encourage data literacy. I will also share my experience applying these principles at scale as Design Lead for USAFacts, a nonpartisan civic initiative that presents government data in clear and unbiased visualizations.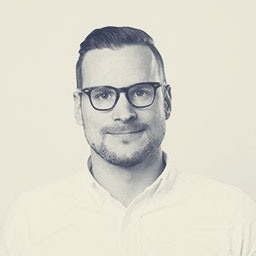 Holger Kuehnle
As a design director at Artefact, Holger Kuehnle leads project teams through complex design challenges, helping them envision strategies and design solutions that empower people. He strives to shape technology so that it allows humans to accomplish what they have not been able to do before. Prior to Artefact, Holger was a project manager at Volkswagen before earning his master's degree in human computer interaction from Carnegie Mellon University. After Carnegie Mellon, he worked at Microsoft, where as the manager of the Windows Core UX design team he oversaw Windows design elements millions of people use every day.