Empathy reifies disability stigmas
Designers frequently rely on empathy to design for disability, without understanding the implicit biases and long-term consequences of their good intentions. Liz Jackson is creating a new paradigm of design that foregrounds disabled expertise; showing designers how to prioritize the knowledgeable fearlessness of social justice advocates over traditional charitable models of empathy.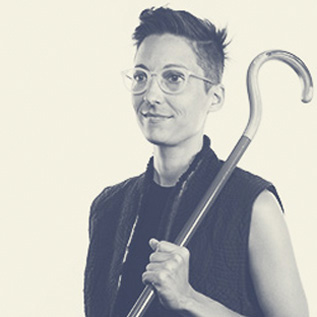 Liz Jackson
Liz Jackson is the founder of The Disabled List, a disability self advocacy organization that focuses on design. The Disabled List is a curated list of creative disabled people who are available to consult, collaborate and support brands that are interested in reaching their disabled consumers. The Disabled List is shifting the disability narrative by ensuring disabled people are treated as the experts in disability. And through a program called WITH, The Disabled List is creating new pathways into design for disabled people.