TenFour Design Jam
Ushahidi, Designit and Adobe partner up to involve interested designers in a one day workshop improving the disaster communication tool TenFour and becoming part of a global community.
In this Design Jam, teams will work on improving the Ushahidi tool TenFour. At the workshop, designers will learn about the wicked problems that TenFour is trying to solve and participate in a global network of professionals that are designing for good. The event is laid out as a condensed design exercise around an imaginary, locally relevant, potential disaster in Seattle. Participants will be guided through mentoring and tutoring from Ushahidi, Adobe and Designit to design a presentable prototype in just one day. Adobe XD is Ushahidi's preferred production tool and will be used to create the interactive prototypes presented to the jury at the end of this Design Jam, so make sure to bring your computer with XD preinstalled, and a charger. We'll email out detailed instructions to all attendees.
Outline
1) Welcome (Presentation)
Welcome and intro why we are here
Intro to the current TenFour App
2) Problem Space (Presentation) Immersive story telling on potential risk situation
3) Teams (Exercise)
Divide the participants into teams
4) Immersion (Exercise)
Empathy Mapping
Ideation
5) Scenario Building (Exercise)
Mapping the User Journey
Pointing out innovation spots
Feasibility check
– Break—
6) Challenging (Presentation)
7) Prototype (Exercise)
Rework feedback
Digital Prototyping
8) Evaluation and Celebration (Exercise)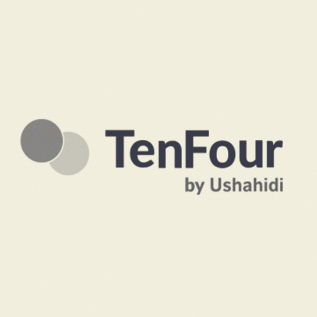 About TenFour
We are a joint team from three organisations that got together to run a series of events aiming to establish better Design excellence in open source and socially relevant projects.
1) Ushahidi builds digital tools and runs programs to give marginalized people a voice. Since 2008, the Ushahidi platform has grown to be a widely recognized tool for human rights activism, crisis response, and civilian empowerment.
2) Designit is an international strategic design firm with offices around the world. Designit is partnering with Ushahidi to empower people through technology, especially in crises and emergencies.
3) Adobe is changing the world through digital experiences. Their creative, marketing and document solutions empower everyone — from emerging artists to global brands — to bring digital creations to life and deliver them to the right person at the right moment for the best results.