Blending Data & Design with Quantified Experience Design
By bringing designers and data scientists together, we can ensure greater success of a product or business goal. Quantified Experience Design (QED) is a big-data forward design process that delivers a prioritized roadmap which enables companies to rapidly launch solutions and measure their impact. It combines machine learning techniques with a user-centered design approach which allows us to empathize and focus on which solutions are most important.
You can expect to gain the knowledge to implement aspects of QED into your own work and receive expert guidance and feedback from our leaders. This workshop sets the stage for rethinking the customer experience across touchpoints.
Outline
We all know that data is an intrinsic part of our lives. The volume, velocity and variety of data is infinite. At McKinsey Design, we discovered that companies can use their data to transform their customer experience and deliver better products and business impact by combining advanced analytics with experience design. We've coined this big-data-driven design process, Quantified Experience Design (QED), which explores solutions from a qualitative and quantitative standpoint and uses machine learning algorithms to scale, identify and measure opportunities. How can we use data to optimize every decision in the design process and to identify the right, innovative opportunities? Building on the QED methods learned in this session, you will respond to a real problem and create a roadmap to learn how to prioritize specific customer journeys and how to zero in on the interactions, features and opportunities that will benefit the customer and the business in hopes of bringing change and new solutions to market.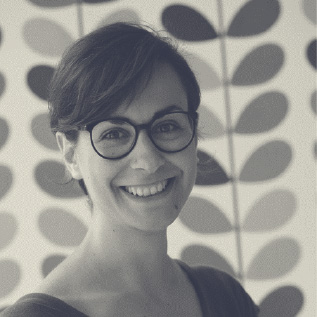 Danila Pellicani
Danila is a passionate designer with more than 10 years of experience in helping multinational clients, NGOs and startups in designing meaningful and delightful experiences for people.
She sparkles innovation, bringing the best of Human Centered Design to clients, redefining the challenges they are facing, building design strategies, digital products and services that people need.
Danila holds a BA in Industrial Design and she learned to code at Hackership, a self directed programming school.
Julie Thiéry
Julie is a French-American Design Researcher and Strategist whose interests lie at the intersection of business strategy, ethnography, design and social innovation.
Her work as a designer ensures a strong application of the human-centered tenets fundamental to innovating acrossall phases of the design process. She has international experience with a range of consumer, financial, healthcare and public sector clients.
Since starting at McKinsey Design, Julie has worked on various experience and product design programs in the healthcare space in MNCH care, vaccines, oncology, Alzheimer's disease, the management of autoimmune diseases, reproductive health, chronic pain, wound care and health insurance.
She studied International Relations with a focus on Identity and Culture at Tufts University and has a masters in Management of Media and Culture from the I.E.P. de Paris (Sciences-Po).