XR Diversions
XR Diversions: Extending beyond our current assumptions #misusegamemechanics #appliedentertainment #beyondthehmd
Extended Reality (XR, AR, MR, VR) is an ever-expanding array of immersive technologies — spatial sensors, photogrammetry, motion capture, controllers, computer vision, and displays — that quite literally extend beyond current assumptions.
We propose using an experiential programming methodology to push beyond existing XR applications, to uncover the strange and overlooked details in the in-betweens of the technological stack. This methodology was developed through the making of a shared lab space, a interdisciplinary resource that gives students and faculty at ArtCenter College of Art and Design greater access to a diversity of XR hardware and software. The lab has 8 stations with VR ready PCs, 8 HTC Vive playspaces, 2 mobile motion capture suits, as well as an array of additional equipment from the Oculus Rift to the Hololens to Leap Motion. By intermixing once siloed XR platforms through immersive prototyping assignments, we explore the use of these technologies as a unfamiliar design diversions — uncovering new affordances, interactions, aesthetics, materiality, and future applications.
We present a synthesis of faculty research and student outcomes that emerged through this experiential programming methodology: Transitional Spaces, Virtual 'Bodies', Trackable Everything, Virtual Architectures, Sociable Scenes. Through the experiential programming structure the ArtCenter community has generated a range of projects that explore new opportunities for the creative, educational, and XR field.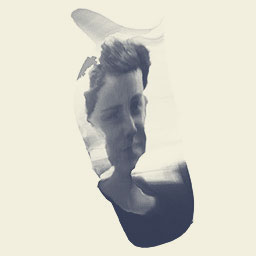 Jenny Rodenhouse
I am Assistant Professor and Director of the Immersion Lab at ArtCenter College of Art and Design. I teach for the Interaction Design Department and Media Design Practices MFA program. I am an artist, designer, and researcher in Los Angeles. My research-based practice examines how the interface is becoming our new natural habitat. Creating projects that critically explore the systems that organize our world through the interface, I propose alternative immersive screen-based lifestyles through both physical and virtual installation, video, AR/VR, simulation, and mapping. My work situates between the overlapping boundaries of interaction design, art, and architecture.
I hold a MFA degree from ArtCenter College of Art and Design, and Bachelors in Industrial & Interaction Design from Syracuse University. I've has been a designer and researcher at Microsoft Research in Social Computing, Xbox, and Windows Phone Advanced Development in Seattle Washington; a Postgraduate Research Fellow at Media Design Practices ArtCenter College of Art and Design in Pasadena California, and a Fellow and Ambassador at Nature, Art, & Habitat Residency in Sottochiesa Italy. My work has been exhibited at the Swiss Architecture Museum, Architektur Galerie Berlin, BODY and the Anthropocene, the Bi-City Biennale of Urbanism/Architecture, Open City Art City Festival at Yerba Buena Center for the Arts, Post-Internet Cities Conference, KAM Workshops: Artificial Natures, and CHI. My projects have been featured in Wallpaper, The Guardian, Wired Magazine, Anti-Utopias, Test Plots Magazine, and Time Magazine.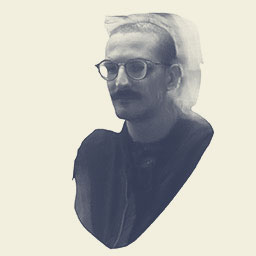 Filip Kostic
I am an artist and educator living in Los Angeles. I am faculty for the Interaction Design Department at ArtCenter College of Art and Design. My practice explores the proposition that screen/virtual space and physical space have collapsed onto one another and are in a loop of affirmation. I work within simulation, installation, and video to investigate themes of autonomy, the digital-self, and the mechanisms that facilitate these understandings.
I received my BFA from ArtCenter College of Art and Design in Fine Art. I was a fellow at the Arts Research Collective, and an Artist in Residence at Roger's Office. I've worked as an immersive experience prototype and previsuals artist at Wevr, as well as taught at Otis College of Art and Design, and worked as an animator and technical VFX artist with Ghosting.TV. My work has been shown at Krudebude in Leipzig, NAVEL LA, Elevator Mondays in Los Angeles, Tiger Strikes asteroid LA, at the Springbreak Art Show in NYC, the ArtCenter Wind Tunnel Gallery, Space Gallery, and at Roger's Office in Los Angeles.