When the Void Shouts Back: Broadcasters and Digital Communities at Scale
Hundreds of hours in front of Twitch cameras pushed my digital humanity to the extreme. How can we learn from successful Twitch and Discord communities to combat the toxicity rampant on larger social networks?
What does it do to your sense of self when thousands of people watch you perform live for hours a week, and let you know what they're thinking in real time? Does it change the creative process when fans can directly donate to influence live narrative? Is inclusion and safety on the Internet a myth, or a tangible goal?
In 2016, I joined the cast of a groundbreaking experiment in live Internet broadcasting. As a cast member on "Shadowrun: Corporate SINs" and other Twitch TV live performance broadcasts, we found ourselves at the cutting edge of community building for asymmetric interactions. As a designer, this experiment permanently changed my perception of Internet communities and exposed a number of largely unexplored design opportunities.
Join me as I share the most relevant insights from my years in front of live broadcast cameras - a journey that led to the creation of my own community and a renewed faith in the healing power of strangers and digital communication.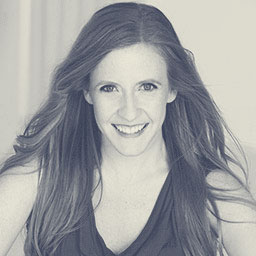 Cheryl Platz
I am currently a Principal Designer at Microsoft, working on the future of AI authoring tools as a Design Lead. I own my own design education company through which I've spoken to thousands of designers about topics in new technology and natural user interfaces. I am also a professional performer with multiple theatre companies in Seattle.
As a professional Twitch performer focusing on live RPG shows, I've co-starred in two series and one mini-series with guest appearances in numerous other productions since 2016. I've also logged hundreds of hours on my own Twitch Affiliate channel as a professional solo broadcaster. Hundreds of thousands of fans have watched my work around the world, and hundreds of hours of broadcasts are available on YouTube for continued viewing.