Trust, Transparency + Tarot Cards: Envisioning Outcomes to Build Better Products
Instead of "move fast and break things," it's time to slow down and ask the right questions of our tech products.
After years creating products that engage the user and keep them coming back for more, the tech + design community is realizing that the consequences of delight at scale aren't so enchanting after all. Fake news, smartphone addiction and dirty tricks with data have demonstrated that delightful products don't have inherently good outcomes.
But the impact of technology doesn't have to come as a surprise. We can build more trustworthy and transparent products by surfacing their outcomes during the design process—both the ones you want to happen, and the ones you want to avoid.
This session will help you tackle the ghosts of technology future and build better products using outcomes-focused strategies and tools. Learn how to think beyond the immediate benefits of product use to identify potential unintended consequences and design things that contribute to a desired outcome—for the user and at scale.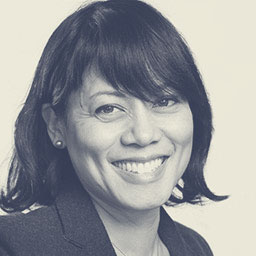 Sheryl Cababa
Sheryl Cababa is an Executive Creative Director at Artefact and has 20 years of experience in product design and consultancy. With one foot planted in design research and strategy, and another in interaction design, Sheryl has the unique ability to see both the forest as well as the trees. She has also helped other designers spark their creativity by leading workshops in sketching, interaction design, and design research methods. She has delivered presentations and workshops at conferences including Better World by Design, SFU Touchpoint and Seattle Design Festival.