Trust and Ambient Technology: Exploring Participant's Excitement and Concerns Using Escalating Scenarios
Does technology drive people's perceptions of facial recognition or is it something else? This research points to 3 key factors with more influence on people's attitudes than the technology itself.
Retailers, transit authorities and other concerns are beginning to use ambient technology, including facial recognition, to increase security and experiment with new service models. We conducted a field study in Chicago, Atlanta, Shanghai, and Berlin to explore current perceptions among travelers, shoppers and workers who already or may soon encounter facial recognition and related technology in their every day lives. This session will focus on the influence of context on people's perspectives, highlighting geographic differences. Discussion will include insights from this work as well as recommendations for design/product researchers evaluating people's excitement and concerns to develop a more complete understanding of how to develop a trustworthy, successful solution.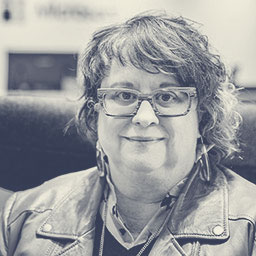 Jacquelyn Krones
Jacquelyn Krones is Principal Ethics Strategist in the Cognition group at Microsoft. Her mission is to help teams uncover, prioritize, and address ethical challenges to align solutions with Microsoft's values. She has over 20 years of experience in technology companies from startups to large enterprises, and enjoys uncovering deep insights into people's needs, desires, and motivations to position technology most helpfully within social systems. She has a Master's in Social Psychology and her academic research included ingroup bias, tokenism and heterosexual attraction. She has held a variety of volunteer and board positions in non-profits related to teen homelessness, police accountability, and supporting women in need.