The Client Said: "These kids need to live longer."
How do you design a tool for children with a rare genetic disease?
"My daughter has to live longer," that was the assignment from the client. Sarah was born with a rare genetic disease, cystic fibrosis, that requires a demanding daily therapy and radically shortens life. There were only 200 people in the target group of this project, so the business potential was minimal. However, the need for in-depth research was critical, so that we could be sure that we were solving the right thing.
Our research involved teenage patients, their families, their psychologists, doctors, and others. Routine UX activities suddenly became challenging in the sensitive healthcare context. Interviewing children with the serious diagnosis, and their parents is a life-changing experience even for a seasoned researcher.
We found out that the most painful phase of the patient's life is puberty. What is difficult for healthy children, turns out to be life-threatening for the CF teenagers, whose lives are dependent on the tedious and demanding daily therapy. Our research revealed that CF patients suffer from dozens of problems every day, each of them affecting their life expectancy, comfort, or relationships. How to decide which one to solve?
We will share our learnings about how we dealt with the challenging context of a genetic disease, a tiny and extremely complicated target group, and minimal budget.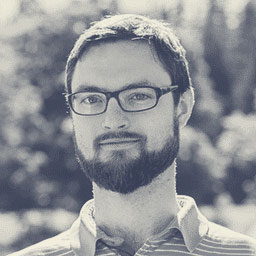 Petr Kosnar
Petr Kosnar is a designer and researcher. Most often you find him creating and testing thoughtful design concepts, leading design workshops, or traveling around the World. He works for local and international clients, mostly design agencies, and product companies. Currently he works on projects in healthcare and automotive domains.
He regularly talks to a large international audience; e.g., EuroIA '14, WebExpo Prague '11 & '13, UX Camp Europe '11-'16, CIID Open Lecture, Creative Mornings PRG, Conversion Meetup, and others. He is a co-author of the series of online courses on Human-Centered Design at major Czech MOOC provider Seduo.cz. He has also lead design courses at universities in multiple countries and published about the Human-Centered Design topics.
Petr holds a doctorate in User-System Interaction and a Master's degree in Human-Technology Interaction from the Eindhoven University of Technology (The Netherlands). He also studied electronics & information technology, and software engineering.