The Algorithmic Fashion Companion: Making Machine Learning Human (and Fashionable)
Zalando's Algorithmic Fashion Companion utilizes AI to create a unique fashion experience tailored for each one of Zalando's over 25 million customers, while aiming to be a very human and organic experience. How do we do this?
While wrestling with algorithmic fashion recommendations that weren't quite hitting the mark, we decided to conduct a Turing-like test to understand where our algorithms failed and how they compared to the fashion expert advice they were trained on. We learned it's tough to balance individual personal taste, trends from our fashion experts, and general "rules" at this scale, but we're now on our way to creating a unique fashion store for each of our millions of customers. This project had learnings for designing with data that can help guide anyone, in multiple industries, create human and organic experiences at a large scale. It's a powerful time to be a designer, and we need more people to responsibly create human-centered AI for a better future.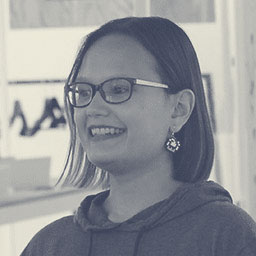 Vilma Sirainen
My life mission is to create things, mainly digital or musical, that help people express themselves better. One way I'm currently doing this is as a Product Design Lead at Zalando, Europe's leading online platform for fashion and lifestyle. Within Relevance and Personalization initiatives, I like to think I help Zalando's millions of customers learn about how they want to express their individuality to the world through fashion.