"Tell Me, Honestly" – Non-Designers Thoughts on Working with Design
Have you ever reflected on what it's like to work with designers? In this talk and research project we'll try hold up a mirror on design community and practice and share what others really think about working with designers
Design has found the mainstream. Consultancies are being snapped up by corporations. Internal design teams are being spun up left, right and centre. Designers have gained the keys to the boardroom and they're influencing conversations at the highest level. Big organizations are trying to get the most out of design and design is becoming a combinatory disciple. As designers our practice, processes and teams are now composed of people with many different areas of expertise. While it's in vogue to pontificate about the great results this will yield, ultimately the values, culture and incentivization models of these different disciplines are different. As designers many of us are struggling. So too, perhaps, are our interdisciplinary teammates.
In 2017 John and Eilidh interviewed leading designers from around the globe and presented their insights in Lyon at IxDA 18. This was a temperature reading on the state of the design industry. This year we are flipping the lens and reaching out to industry professionals who are not designers, but are in roles that involve collaborating with designers on a regular basis. Last year we looked in, now it's time to look outside of design. Are you ready to hold up that mirror?
We will dig deep on what it's really like to work with us—we think designers are the bees knees, but what do others think? We will speak to news editors, engineers, analysts, business consultants, scientists, amongst many more. We will gather their war stories and reflections from working with designers and craft takeaways on how we can make our work style more inclusive to non designers, our processes more adaptive to others' and hopefully some guidance towards overcoming some of the hurdles that pop up when combing design with other practices.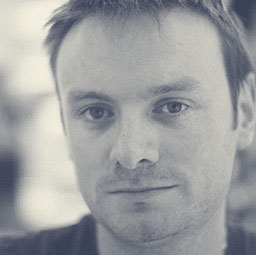 John Lynch
Service & Interaction Design Lead, IXDA Local Leader

John Lynch in an independent Service & Interaction designer from Dublin Ireland who has recently founded Context Studio - a small practice advocating, coaching and applying service design and interaction design for a range of clients.
A graduate from the interaction design programme at CIID (2011), John has spent 15 years on a journey from software development through to human-centred interaction and service design. During that time he has worked with projects within automotive, consumer electronics, healthcare, financial services, education, local government and urbanism.