Rethink the Canvas: Embracing Technology and Space for Immersive Storytelling
"Tell me and I will forget. Show me and I will remember. Involve me and I'll understand."
While physical fights back, digital storytelling isn't left unaffected.
Technology unlocks more senses, boosts users' imagination, sparks dialog, and fuels self-expression. From retail and museums to consulting businesses, space becomes the canvas as we seek for more engaging tangible experiences packed with magic.
Can playful environment and darkness help you make better business decisions?
Can we raise awareness of data privacy by making smart devices gossip about you in your living room?
Can you literally feel the data?
Light, smell, sound, body movements, physical interaction, space navigation, timing - when it comes to designing multi-sensory playgrounds, UX devil's in details.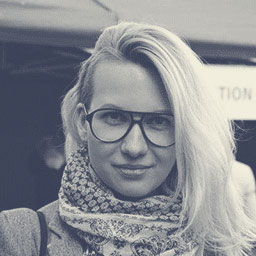 Maryna Razakhatskaya
As a Creative Technologist at Fjord @TheDock, Accenture's Global Centre for Innovation, I bridge the gap between design and technology to create exponentially better solutions to human-centred design problems using emerging and existing technologies.
My main design tool is code and for the past eight years I've been building physical-to-digital experiences that might cause delight and augment human-computer interaction.
I hold a MSc degree in Creative Technology and a number of awards for creative applications of computer vision and wearable technologies.