Our Eternal (Digital) Afterlife
What if we had a way to buy more time - a way to defeat both death and fear so that we can live forever? We already have, but living forever isn't what it's cracked to be.
Much as we don't like to admit it, users have an expiration date. Even in the best case scenario, where the product and services we design aren't abandoned due to inertia or lack of interest, human beings stop being users when life ends. Or do they?
More and more often what is left behind is a digital ghost, a unidimensional clone borne out the million of macro and micro-interactions that we generate digitally during our physical life. Or is it? Is it possible to recreate life, or a version of it, that can help us get past pain and sense of loss that comes with death?
We will embark on a wacky journey through the maze of novelties and oddities that surround the end of life, to understand how we can organize information and systems, and ponder those ethical and practical questions raised by physical death in the digital age.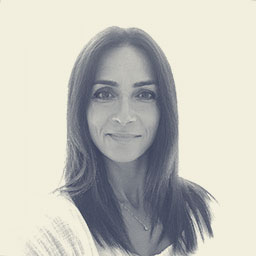 Alberta Soranzo
I am firm believer that there's always another way to look at a challenge and I have been hacking things to make them work better for humans since she was a child. I am an incorrigible nomad, I've lived and worked in Italy and California and I am now based in London, UK.
As End-to-End (E2E) Service Design and Systems Thinking Director at Lloyds Banking Group, I focus on the creation and delivery of future-friendly services and customer outcomes that are rooted in systemic understanding and deliver value. I am driven by the opportunity to make a real impact on outcomes for both people and the organization, by looking after the big picture as well as paying attention to the very small things that to me 'matter a lot'.
Prior to Lloyds, I was experience design director at digital agencies in London and at UCLA in California. I have a long track record of leading strategic projects for global brands, including Oracle, Sun Microsystems, CDC, UCLA, HSBC, Deutsche Bank, RBS, BUPA, The Co-operative Group, EDF, Nuffield Health and T.Rowe Price.