How to Design With, Not For, Artificial Intelligence
Delivering user value with Artificial Intelligence in your user experience requires purpose, planning, and intent. Join Joe Meersman for a presentation on how to design with, not for Artificial Intelligence.
AI is still an emerging technology, which is being delivered as it is developed. This places designers on common ground alongside partners in product management and development. There are many ways by which to approach successful delivery, which is why I am proposing a framework in this presentation—it's more a recipe than an equation.
This presentation begins with an IBM Watson case study and some best practices, creating a lens for concrete takeaways. From there I will clear up some misconceptions–concisely describing what AI is and is not. After this section, I will describe the ideal delivery team for each of the three categories of AI projects—Core, Embedded, and Bolt-On. To wrap things up I will talk about the delivery process and leave the audience with concrete takeaways.
With the above format, I will provide an actionable point of view to the design community on the intersection of user needs, technical capabilities, and market differentiation relative to AI. Attendees will understand how to guide their teams through the design process of delivering delightful user experiences that harness AI.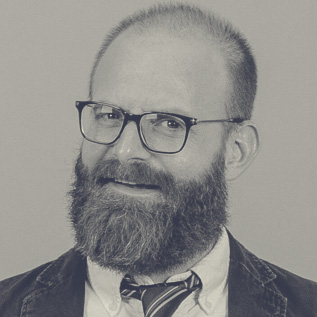 Joe Meersman
I am the Director of Design Strategy at IBM. I have led teams of designers in the delivery of cognitive-enabled applications and services across the Cloud and Watson portfolios. As part of the IBM Design's core team, I have educated over 1000 non-designers in design thinking and activated practitioners working on product teams across the globe. Before joining IBM, I delivered user experiences for Herman Miller, Walgreens, Motorola, State Farm, Belk, Veolia, Highmark, Polycom, Covidien, MSA, Allstate, Follett, Samsung, and Chrysler. I live in Austin with my wife, two children, and a Great Pyrenees.