Evidence-Based Behavior Change in the Real World
Designers are often unfamiliar with the rich literature of the behavioral sciences. Let's explore the three big ideas that you can use to change behavior in practice.
The behavioral sciences are a constellation of disciplines that offer tremendous insights into behavior change. However, the lessons of these distinct disciplines are locked away in academic journals. It's really hard to know where to start.
To bridge the divide, this talk will translate the big ideas from behavioral economics, marketing science, and cognitive psychology into lucid and practical lessons for designers. Participants will walk away with three evidence-based tools to change behavior in the real world, along with stories of impact from our experience using these tools to create change in healthcare.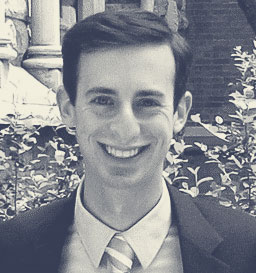 Paul Cohen
Public bio: I am passionate about infusing behavioral science into healthcare to change people's lives. My non-traditional path — including academic training in behavioral econ, experience as a primate researcher, stint as a tech entrepreneur, former role as a clinical quality guru, and current position as a healthcare strategist — has afforded me a vivid lens into the challenges and opportunities afforded by behavior change. I currently serve as VP of Strategy at One Medical, the largest independent primary care system in the country, where I am responsible for designing and building new products and services to improve health. I previously brought behavioral science to One Medical, where we use academic insights to help patients better manage diabetes, improve cancer screening rates, and change clinician habits to make healthcare more affordable. I graduated from Yale with a BA in cognitive science and am a published researcher in the field of judgment and decision making.