Designing Inside the Model
How Mixed Reality will Transform the Design Strategy Consultancy
Imagine: You are an independently-owned Strategy-UX-Product Design consultancy. Your enterprise client needs you to conduct primary research, apply the findings to a design strategy with a variety of stakeholders, co-design the solutions, then hand off for implementation. The project will take 18 months and they'd like your designers to work on-site to stay close to the project's stakeholders who sit across the organization. How do you embed key members of your team and still meet the demands of other client work?
As you work on the project over time, you will pass static digital documents and videos to stakeholders. Even using best practices to distribute these current synthesis and communication tools, you and the client struggle to bridge the gaps between research insights, design, and implementation across the organization. How do you help all the stakeholders to see the strategic vision through to launch?
The organizational challenges design strategists face will become easier as we learn how to leverage mixed reality. Mixed Reality (MR) holds the potential to amplify distributed cognition by allowing strategists and stakeholders to enact design ideas for services and systems while adding a data layer to tag product features and service touchpoints—including, spaces, objects, and interactions— with the findings, insights, ideas, requirements, and test results that make the information easy to recover later.
What would it look like and how would it work?
In this presentation, we will show near-future examples of how design strategists might apply our most impactful tools, frameworks, and methods to a responsive data layer in an MR environment.
The mixed reality design space becomes a war room without boundaries: any room that can hold the MR system can become the design environment. Co-located team members can collaborate in an augmented reality setting while members of a distributed team may interact remotely via avatars. With MR, the design environment can move in and out of any conference room, in any city.
In an MR-enabled collaborative workspace, quantitative and qualitative data inform team members in real time. By layering multivariate data contextually, teams can experience the journey map, layering concepts onto literal objects and social exchanges within the environment.
Documenting team ideation and testing activities allows designers to access and cross reference their own thinking inside the MR design environment at any point during the project. Teams can move through changes to prototypes and spontaneously experience the impact of an alternative design idea.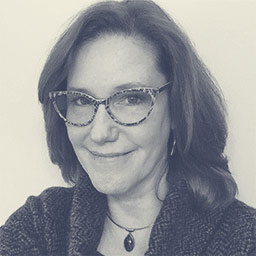 Dianna Miller
Dianna Miller is Assistant Professor of Industrial and Interaction Design at Syracuse University. Miller was previously professor and program coordinator of the Service Design BFA/MFA at Savannah College of Art & Design in its founding years and has spent the last two and half decades as a UX designer, researcher, and strategist on enterprise and consultancy teams, working for companies and clients that include Fidelity Labs, Microsoft, eBay, and American Express. She was a graduate of the founding class at the Interaction Design Institute Ivrea. Her research focuses on generative design strategy methods that enable individuals and friends to envision, plan, and transition into their own co-housing or age-in-community models of support.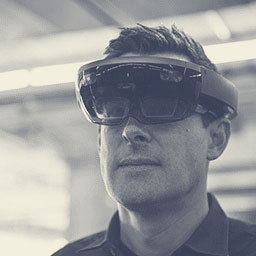 Ralf Schneider
Ralf Schneider is Assistant Professor of Industrial and Interaction Design in at Syracuse University. Prior to Syracuse, Schneider was assistant professor at Wentworth Institute of Technology (WIT) in Boston and taught at the University of Cincinnati (DAAP). He was associate director/senior design researcher at the Live Well Collaborative, founded by Procter & Gamble and UC with a unique mission to foster the collaborative, interdisciplinary design process between industry leaders and academia. He holds an MDes from the University of Cincinnati. His research focuses on the uses of Mixed Reality in the design process.