Decide to Give A Damn: An Alphabet of Accessibility
Who are these people with disabilities we're designing for? Turns out, they're probably us.
For a long time we've talked about how we need to design accessibly for people with disabilities. We've also assumed that everyone in our industry knows who "people with disabilities" are. It turns out that "people with disabilities" is a much wider field than "that totally blind guy and that totally deaf guy." Ableism —discrimination and social prejudice against people with disabilities— tends to limit our knowledge and understanding of the very disabilities we need to design and develop for.
This talk, based on Anne's 2014 article "An Alphabet of Accessibility Issues" and a short talk called "Your Ableism is Showing," will frame accessibility through the lens of 26 people who need accessibility considerations. It will also call out how we can defeat ableism in design and development.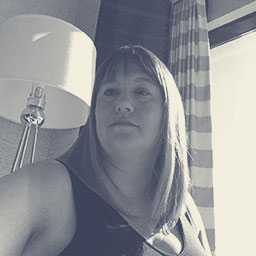 Anne Gibson
I am a Principal UX Designer and general troublemaker working for Dell Boomi, close enough to Valley Forge, Pennsylvania to think a run in a revolutionary battlefield is normal. My 11-year career in Information Architecture and Interaction Design includes work on financial products, intranets, software integration platforms, and API Management tools.
I also write about UX Design. From 2014-2016, I had a monthly column on The Pastry Box, a design blog. From 2016 to present, I have worked with Dylan Wilbanks and Elaine Nelson to write and publish The Interconnected, a UX blog about writing about being humans working on the web. I've also been published at Scrift, A List Apart, and SuperYesMore.
My life has been filled with wonderful people with disabilities for over 20 years. I've been studying and advocating for accessibility in web products since before moving out of Customer Service as a career. In 2014, I published An Alphabet of Accessibility with The Pastry Box, and Reframing Accessibility on the Web with A List Apart. In 2017 I was a guest on the Colin McEnroe Show for the episode An Assessment of Accessibility. In 2018 I shaped what I had learned and experienced into the talk, "What Letter Are You? An Alphabet of Accessibility", which I've presented for World IA Philadelphia, The IA Summit, and EdUI Conf. I also gave a short talk entitled "Your Ableism Is Showing" for the "IA and Ethics: Academies' and Practitioners' Roundtable" at the IA Summit.