Below the Iceberg: Conscious Design for the Anthropocene
Designers: here's an intervention. Or a provocation. Are we only designing for the tip of the iceberg?
A reality that lauds the benefits of Google Home, but forgoes the alternative reality of people defaulting to imperatives. A world where people can 'Belong Anywhere', but only in a global chain of Airbnbs. In providing convenience, we've introduced excess: more cars (Uber), more packaging (Amazon), more rage (Twitter).
These are simple generalisations. But here's a thought: have we – in our quest for user-centred design – failed to consider how our everyday design decisions can have far reaching ramifications, both good and bad?
Will Anderson and Karwai Ng, Berlin- and Hong Kong-based design strategists, have developed a practical, no-frills conscious design framework – Below the Iceberg – for exploring unintended consequences and unseen ramifications behind what we design. It began as an experiment in 2016, but two years on they've tested it with some of the world's leading organisations: from Google to HSBC. The good news is: it's simple. Anyone can use it. And it's a mindset that can be adopted at any stage of the design process.
Learn how to embed conscious design into your design practice, and discover how Will and Kar have applied Below the Iceberg at world-leading companies and their results: from London to Hong Kong.
Human-centred design needs to evolve in an already human-centric epoch. Being ethical is not just Silicon Valley's responsibility. It's everyone's.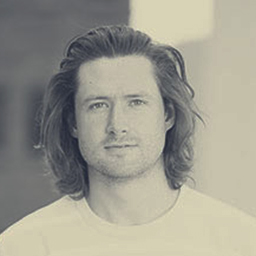 Will Anderson
Will is based in Berlin, leading Experience Strategy at Publicis Emil for Mercedes-Benz Region Europe. Will loves to experiment with the design process and applies service design thinking to organization's and people's problems and opportunities. Will is very passionate about thinking about the wider context and consequences of designing interactions, services and products for users, always striving to think beyond just benefit to the individual, but more to the collective benefit of people.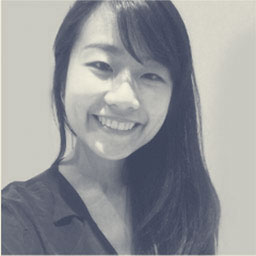 Karwai Ng
Karwai (Kar) is a senior service designer at PayMe from HSBC, Hong Kong's top social payments app with over 1 million users. Since 2016, she has been working with Berlin-based design strategist, Will Anderson to evolve the current cookie-cutter approach to design to build more conscious products and services. Kar and Will have shared their journey at SXSW and Google's Sprint Conference in 2017 and are now testing 'Below the Iceberg' - a conscious design framework - with companies in Asia and Europe.