Alder Play & Klara: Making Things Happen in Health
This is the story of two products: Alder Play, a companion app for kids going to hospital; and Klara, a personalised allergy guide and how they are transforming the Heath space.
Health is proven to be a space of tremendous opportunity to make a positive impact in people's lives using service design. However, it is also a "wild" space, highly complex and regulated. For an outsider the learning curve is steep and the risks are high, so learning through experimentation is difficult.
How can we seize the opportunities to improve healthcare, without being disillusioned and hindered by the complexity and risk? How can we experiment and learn within the space, without risking the lives of the people in it (or getting sued for that matter)?
At ustwo, a digital product studio, we've had the opportunity to work with a number of projects within health where we needed to relate to this dilemma. This talk will present what we've learned so far from working in the zone between the medical and consumer areas, through the following two projects:
Alder Play was built for the Alder Hey Children's Hospital in Liverpool, UK, in collaboration with clinicians and kids. The app is designed to make kids (and parents) feel more in control of their care experience, by explaining how the hospital works, entertaining them at boring or scary times, and rewarding brave or healthy behaviour.

Klara was built for Allergy Lab Copenhagen (ALK), with a mission to make a 100 years of allergy research and expertise accessible to as many people as possible. Klara is an app that will guide people affected by allergies through the pollen season, providing data, insights and tips to help them live smarter with their condition.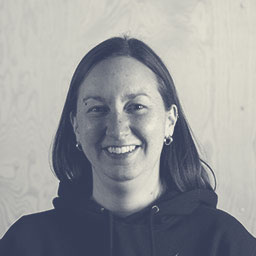 Anahí Bagú
I am a Lead UX Designer working at ustwo. I have worked on products ranging from gaming consoles to specialised enterprise applications. Being a designer allows me to explore different aspects of the world and to provide solutions to the challenges that society is currently facing. I am originally from Mexico City, but I currently call Malmö, Sweden home.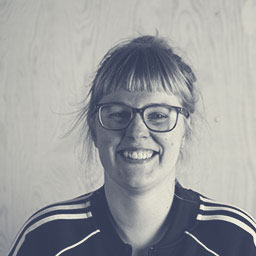 Emma Nordung
After spending some years in project management and team coaching, I am now a UX designer at ustwo. Even before I realised design existed I designed experiences, starting with a ski slope system in our backyard, in the snowy northern Sweden where I grew up.